The best of both worlds
JoJo's Restaurant & Tap House provides a bit of a unique dining experience. We have a semi-private dining room that will appeal to those that want a nice, casual atmosphere without the noise and bustle of a bar right next to them.
The restaurant features a casual dining room set off from the Tap House side, a Tap House with over 26 beers on tap and full bar and a private room perfect for hosting your special event.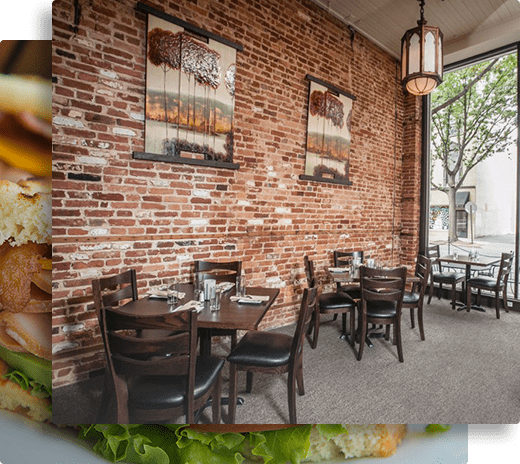 Casual Dining
Enjoy a meal any time of day with friends and family in our casual dining room. Exposed brick and floor to ceiling windows make for a comfortable setting to dine and watch the happenings on East Patrick Street. During the warmer months, we also offer seating on our street-side patio where you can experience the same excellent service that you've come to expect during a visit to JoJo's.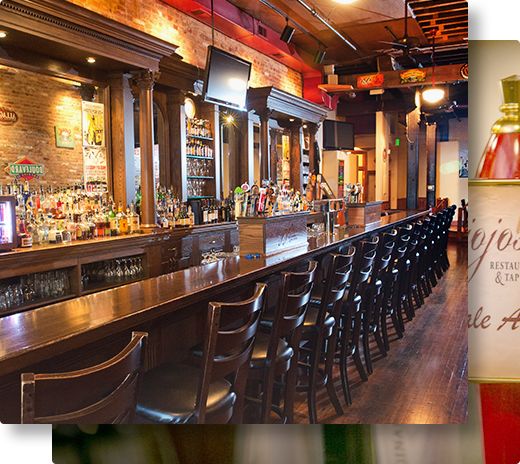 Tap House
If you're looking for more of a laid back atmosphere, JoJo's has you covered when you visit with us in the Tap House. Here, not only do we offer our full menu, be we also feature a Daily Happy Hour, rotating specials, and a late night munchie menu that goes until last call. For those that are looking for a bit more lively atmosphere, a great selection of craft beer and an evening out with friends, our Tap House side hits the mark.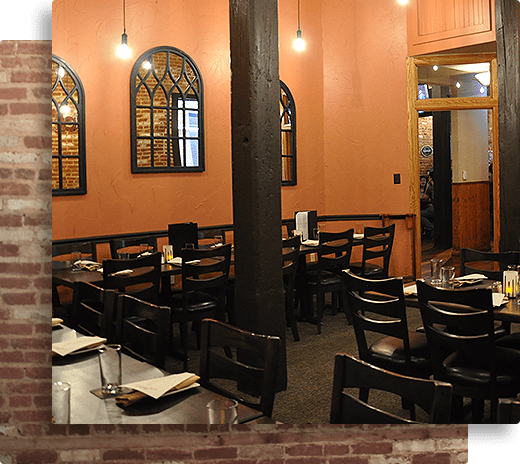 Private Event Space
Our semi-private dining room is the perfect space to host your next event. From rehearsal dinners and bridal showers, to corporate meetings and cocktail parties, JoJo and her team will work with you to make your event special for your guests, effortless for you, and memorable for everyone.